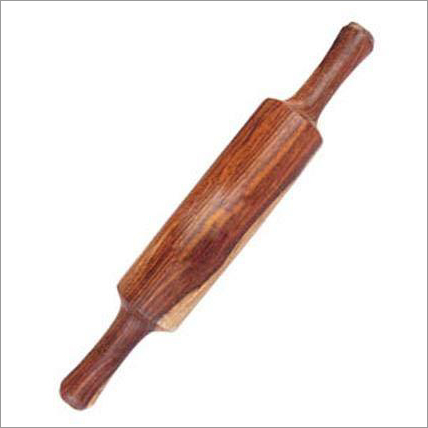 Wooden Rolling Pin
Product Description
Wooden Rolling Pin
High Quality 100% Wood : These Dough Rolling Pins Are The Perfect Accessory Made Of A High-Quality And Study Wood To Make Unique Creations. Best Home Utility Product As A Gift Item For Any Occasion Or Party.
Durable: Made From Dense, Moisture-Resistant Maple Hardwood Which Gives Greater Durability And Strength To The Rolling Pin. Sleek Design Prevents The Build-Up Of Bacteria And Fungus
Ergonomic Design & Grip : Premier Quality Tool Designed For Ease Of Use And Hold. Equipped With Bearings To Ensure Smooth Movement.

Wooden Rolling Pin, Belan Velan Roller. Uses to make chapatis, bread or pastry. Hand made from BABUL Wood. Mandatory for every Good kitchen uses. GHATI type rollers are usually Excellent therefore this pin is easily usable. It make Good and tasty chapatis. Colour may be slightly different due to light.
Specification

Material : Wood
Product Dimension: 12 Inch
Color : Natural
Contact Us
Opposite Railway Hospital, Beawar Road, Ajmer Rajasthan India